workplace-relations-employment-law-2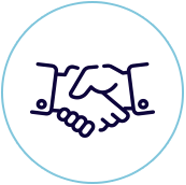 Workplace Relations & Industrial Law
We're specialist lawyers for your workplace law needs.
Workplace law refers to legal issues arising in Australian workplaces, including employment law, human resources issues, work health and safety and industrial relations.
How smoothly your business operates often depends on how it's tracking in these areas. For example:
Employment issues may drain administration resources

Disciplinary issues can involve management in lengthy investigations

Workplace accidents can lead to prosecutions and criminal sanctions
Our specialist workplace relations lawyers have outstanding experience in drafting employment and contractor agreements. When issues arise, for example, termination of employment, disciplinary matters and safety incidents, you will have the safety net of our extensive workplace legal skills. We will steer you through workplace issues, helping to minimise damage and protect your operations.
Workplace law for your business
Our workplace team will work closely with the key people in your business: owners, human resource professionals, managers and in-house counsel.
We'll help you develop workplace practices from the beginning to the end of the employment relationship and we'll provide advice about the workplace schemes most suitable for your business.
We also advise on:
Impact of business sales and transfers on employees

Managing employee misconduct

Managing employee illness or injury

Terminations of employment

Unfair dismissal claims

Anti-discrimination claims

Adverse action claims
Specialist advice tailored to your business.
Get more information about our workplace law services.
Expert advice for employees
We provide workplace legal advice to employees.
If you're looking for legal advice about your contract or employment conditions, or if you're under investigation, performance management, or you're concerned about termination of your employment, we're here to help you.
Contact us today to find out more.
Workplace health and safety (WHS)
We prepare policies that aim to minimise your business's daily operational risks, including safe work practices and conduct in the workplace
We'll help your business develop workplace policies.
Workplace policies are essential documents which significantly impact WHS investigations and incidents. We prepare policies that aim to minimise your business's daily operational risks, including safe work practices and conduct in the workplace
Risk registers and safety management systems are also essential tools. We're skilled at helping clients implement these systems. We'll help you, too.
After a workplace injury, we'll work closely with you to minimise the potential prosecution risks. If there's a prosecution, we'll defend the charges and advocate for you and your business.
Workplace training and compliance
One of the most effective ways for your business to manage workplace legal issues is to ensure your staff members are trained in employment compliance matters. It's not always easy to find the time to organise, and it's even harder to work out how to conduct the training.
We'll do all the work for you.
We provide thorough training to directors, managers and staff on employment compliance matters, including:
Appropriate workplace behaviour

Conducting investigations

Managing ill and injured workers

Performance management

Safety matters such as incident management and incident responses
Contact us to find out more about our training and compliance programs.
Workplace investigations
There are many reasons why your business may investigate an employee or employees, including: For example:
Performance issues

Allegations of serious misconduct

Allegations of safety breaches

Suspicion of fraud

Suspicion of violation of medical restrictions

Allegations of bullying or discrimination
If an investigation is necessary, it's essential to act fairly. Any errors or deficiencies in the investigation procedure could derail the entire process.
We have significant experience in conducting workplace investigations. We also provide assistance and advice to employer clients who carry out investigations themselves.
Specialist advocacy for workplace legal issues
If your business is involved in workplace litigation, we'll assist with tribunal representation. We have years of workplace advocacy experience, including:
Workplace disputes

Unfair dismissal claims

Adverse action claims

Claims commenced in any State-based tribunal or Court

Breach of contract claims

Post-employment restraints

Discrimination claims

Workplace safety prosecutions

Safety disputes

Coronial inquests
Contact us to discuss your workplace legal needs.
Find out more
Read on to find out more about our workplace relations and industrial law services.