2019---03---27---Pigott-Stinson---Homepage_02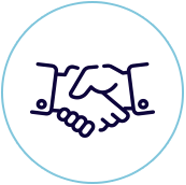 As business owners and operators, our partners understand the importance of providing cost-effective and commercially focused advice and representation.
Pigott Stinson's Commercial Practice Group tailors its advice and services to each client. We work closely with you to resolve specific commercial issues and to ultimately ensure that your goals are met.
Our Commercial Practice Group advises clients on a range of legal and commercial issues and can:
advise you on how to structure your business and assets to best protect your interests;




prepare any type of commercial contract or agreement, including shareholder agreements, franchising and licensing agreements, distribution and supply agreements and intellectual property licences;




advise on fundraising, financing and capital raising and preparation of simple and complex loan agreements and securities;




advise on issues related to compliance, risk management and due diligence, such as your obligations under the Corporations Act and the Competition and Consumer Act;




assist and advise on all legal aspects related to starting a new business;




act on all types of transactional matters, such as the sale or purchase or a business and sale of share transactions;
We bring a depth of experience, combined with a creative approach to meet your commercial, corporate and compliance needs. Our Commercial Practice Group works closely with our Litigation and Dispute Resolution Practice Group to ensure that the appropriate course of action is taken if it appears that a matter is turning litigious.
Please get in touch with us to see how we can work with you.