pigott-stinson-commercial-law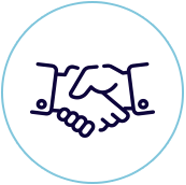 Commercial and corporate solutions for your business
Whatever the nature of your business, however large or small, there's one universal truth. You need commercial law advisers who'll take the time to understand your company and provide their best services, no matter what.
Protecting your legal interests, achieving your commercial goals
We, too, are business operators. We know great legal advice isn't enough. You're also seeking cost-effective and commercially sensible advice.
Advice that fits your business.
Fulfils goals.
Protects your interests.
With our broad commercial and corporate expertise, we'll deliver on all fronts. And we'll foster a great relationship with you along the way. We're not interested in providing one-off services. We're in for the long haul, working alongside you to help your business bloom.
General commercial and corporate advice
Combining skill, experience, practical advice and strategic thinking, our team provides exceptional general commercial and corporate services, including advice about:
Agreements for partnerships, shareholders, distribution, licences, loans and franchises

Consumer law, including consumer guarantees, misleading and deceptive conduct and unconscionable conduct

Personal property security interests and the Personal Property Securities Register (PPSR)


New businesses and start-ups
Commercial and corporate transactions
Buying or selling products. Providing goods or services. These activities are the heartbeat of most businesses.
When transactions are significant, they require expert legal advice.
Our transactional capabilities are outstanding. Our team has equal parts experience and enthusiasm. Our clients' satisfaction shows in their use of our services, time and again. There's no better testimonial than repeat business.
Our extensive transactional experience includes:
Sale and purchase of businesses

Sale and purchase of shares

Supply, distribution and sales contracts

Principal and agency arrangements

Loan arrangements, including inter-company or director's loans

Providing and securing finance through secured or unsecured loans

Asset-based funding arrangements

Factoring and discounting arrangements

Advice on business structures, including the use of trusts for asset protection
Compliance and corporate governance
Making sure your business complies with legal requirements is onerous and time-consuming. In fact, it's a job in itself. Focussing on legal requirements means you've got less time to nurture, grow and manage your business.
We understand how tough this can be. That's why we offer compliance and corporate governance services to reduce stress and free you up to channel time and resources elsewhere.
We'll help you with:
Obligations under Australian company laws

Directors' duties

Company constitutions

Shareholders' agreements

Competition and consumer law

Workplace relations, health and safety

Meeting procedures
Your business is in safe hands with us
We're looking forward to helping your business meet its goals.
Find out more
Read on to find out more about our commercial law services.