sydney-wills-estates-lawyers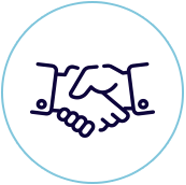 Take care of your loved ones with estate planning and a valid will
For many people, making a will is something that hangs around on a to-do list. It's challenging to find the time to get it done. After all, no one wants to think about dying and what happens to their property after they're gone.
A will is one of the most important documents that you'll ever make. It can have a significant impact on the people you leave behind, and what's left of your estate to distribute. For example, problems may arise if:
Your will isn't correctly executed

You haven't provided for one of your dependents
A challenge to your will may result. A court may eventually decide whether your will is valid or how your estate should be divided. Legal fees are often deducted from the estate. So when it's all sorted out, there's less to share between your loved ones.
The good news is that these legal issues are avoidable. Wills and estates lawyers are skilled at drafting wills which meet legal requirements and accurately reflect your wishes, ensuring proper execution and reducing the risk of challenges to the will.
Wills and estates lawyers are skilled at planning for the division of your estate and addressing any risks that may lead to a claim being made against your estate after you're gone. On the flip side, if you believe you've been unfairly treated under someone else's will, an experienced estate lawyer will work out how best to manage the situation. It's all about getting the best outcome for you.
Our expertise spans all areas of wills and estates.
Help is here when you need it. Whether you need a will drafted, or you're uncertain about how to divide your estate. Maybe you're worried about a family provision claim, or you're wondering whether you have a family provision claim against someone else's estate. We'll help work out the best solution for you and your loved ones.
Meet with one of our wills and estate lawyers in Sydney
When you meet with us to plan your will, we'll discuss all the possible issues, including anything that may arise after you're gone. It's different for everyone. The problems that you face may depend upon:
Financial circumstances

Dependents

Financial structures

Family businesses

Assets

Debts

Many other factors
Our experience in New South Wales wills and estates law means we're skilled in planning your estate distribution and deciding how to deal with, or avoid, any potential issues.
Our lawyers can also prepare powers of attorney and guardianship documents. These documents allow you to nominate a trusted person to act on your behalf if you're unable to make decisions for yourself (for example, due to overseas travel or medical issues).
We can help you with:
Simple wills

Complex wills including discretionary and protective testamentary trusts

Family trust deeds

Superannuation

Business succession planning

Appointment of guardians

Enduring powers of attorney
Deceased estates and family provision claims
If you've been left out of a will, or if you believe you should have received more under a will, you may be able to make a family provision claim. This claim is an application to a court for an order that you're entitled to a share, or a larger share, of the deceased person's estate.
There are special laws about who can make a claim and the time in which to claim. The claim's success depends on many things, including:
Whether the deceased person was obliged to provide for you

Your ability to support yourself

Your relationship with the deceased

Any other competing claims
This area of the law can be technical and complicated. If you're considering a claim, or if you're concerned about someone else making a claim that affects you, seek legal advice as soon as possible. We'll provide you with specialist advice and give you practical options to resolve the issues.
Family provision claims can be emotionally draining. There are strict time limits to make a claim, and often there's conflict between the parties. We understand this. We're experienced in acting quickly and assisting our clients in making decisions under challenging circumstances. We'll do the same for you.
Our family provision services include:
Acting for executors of deceased estates

Acting for others who claim the will didn't provide for them

Providing advice about entitlements

Negotiations and mediation

Taking legal action in court, if necessary
Need an experienced wills and estates lawyer in Sydney?
You've come to the right place. We'll help you through.
Find out more
Read on to find out more about our wills and deceased estate services.