clubs-hospitality-registered-clubs-act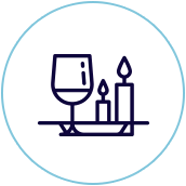 Specialist legal advice in hospitality, gaming and the Registered Clubs Act
If you're operating a club or hospitality venue in New South Wales, special laws govern gaming, liquor licensing, and how your venue conducts itself.
The Registered Clubs Act is highly technical, demanding specialist knowledge from lawyers with exceptional experience.
Your legal advice must take into account all the specifics of clubs and hospitality law.
Our legal services to the club industry have spanned more than 95 years. For the past 25 years, we've acted for hundreds of registered clubs and most of the significant associations in the NSW club industry.
Our legal team is the first and last stop for clients seeking reliable legal solutions. We understand the specific needs of clubs and hospitality venues because we've spent much time honing our expertise.
We're at the coalface, side by side with our clients, working to solve the issues that are specific to clubs and hospitality venues in Sydney and NSW.
You've come to the right place
Clubs play an essential role in our society. It's equally important to have a dedicated legal team to support them with practical, straightforward and timely advice. We're proud of the work we do and how we do it. The evidence of our success is in our enviable client base, especially the significant number of clients who repeatedly engage us.
Our specialist advice includes:
Registered Clubs Act

Club corporate structures

Members' rights

Liquor licensing

Gaming laws

Other club commercial interests
We also act in agency matters for other law firms requiring expert advice.
Our clubs and hospitality experience
The first steps in delivering the right legal strategy are:
Visiting your venue

Getting a feel for operations

Meeting board members
We'll do this whenever possible. We'll also support our grassroots approach with straightforward written advice and plenty of ongoing communication.
Your club will also benefit from our experience in other areas. In particular:
Practical solutions for clubs, venues, gaming and liquor licences
Our club and hospitality expertise includes:
Legislation
Requirements under the Registered Clubs Act
Obligations under the Gaming Machines Act including applications for the sale or leasing of gaming machine entitlements
Licensing issues and other matters under the Liquor Act

Anti-discrimination legislation

Employment and industrial law issues

Privacy laws

Whistleblower protection laws

Consumer laws
Governance
Club constitutions

Relationships between directors, management and members
Authorities
Representing clubs in complaints before the Code Authority

Representing clubs in actions before the Liquor and Gaming Authority (LGA)

Applications before the LGA including club premises, non-restricted areas and functions
Meetings
Meeting procedures and requirements

Drafting notices of meetings, explanatory memoranda to members

Advising boards about member rights in meetings

Assisting with the conduct of board and general meetings
Operations
Advice on contracts for various services including cleaning, catering, security

Negotiation and preparing building contracts and development agreements
Commercial
Insolvency and related matters, including director's duties

Advice on property dealings, acquisitions, mortgages, leases, tenders, sales, joint ventures, development approvals, project management agreements and other issues

Defending legal claims

General litigation

Insurance
Amalgamations
Amalgamations of registered clubs

Cross-border amalgamations of registered clubs

De-amalgamation between registered clubs
Contact us to discuss your club, liquor licence or gaming law needs
Find out more
Read on to find out more about our clubs and hospitality services.