2019---03---27---Pigott-Stinson---Homepage_02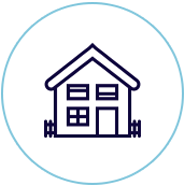 Whether you are selling, buying, leasing or developing, property matters involve an asset of substantial value. Our Property Practice Group has the expertise to ensure that you get the right advice about the risks involved in property transactions, balanced with a commercial approach to help you achieve the results that you want.
Our Property Practice Group is experienced in all aspects of property matters, including:
the sale, purchase and leasing of commercial property;

complex property developments and joint ventures, including retirement village and aged care developments;

building contracts, whether for residential or commercial construction;

retail leases;

preparation of mortgages and other securities for financiers; and

residential conveyancing.
Our Property Practice Group's depth of experience means that we can provide you with sound yet practical advice about your property matter. We aim to finalise our clients' property transactions as quickly and cost-effectively as possible, without compromising the quality of the advice that we provide.
So, if you have any kind of property matter you need assistance with, get in touch with our dedicated and experienced team to find out how they can help.