Litigation-Dispute-Resolution-2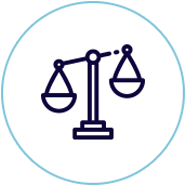 Litigation & Dispute Resolution
Expertise and flexibility underpin our litigation services
If you or your business is involved in a legal dispute, we'll help you navigate your way to the best outcome. We're experienced in running complex commercial cases, and we have the flexibility to handle minor disputes practically and cost-effectively.
Our litigation skills include business disputes, shareholder disputes, property disputes, contract disputes and many other types of legal disputes.
We'll help resolve your legal dispute
Whether you're considering taking legal action, or you're defending a legal action, you need experienced litigation lawyers to help you get the best outcome, as quickly as possible.
Our commercial litigation experience
We've got exceptional experience in commercial and business disputes, including disputes concerning:
Contracts

Insolvency

Insurance

Banks and other financial institutions

Property, including landlord/tenant and strata disputes

Construction and building, including Security of Payment Act claims

Intellectual property

Shareholders

General debt recovery

Consumer guarantee claims

Competition law
Contact us to discuss how we can help resolve your commercial dispute.
Our personal litigation experience
You may find litigation a stressful experience. For example, you may need to contest a will. Or protect someone from taking advantage of an elderly parent or family member.
We'll help you through the process. Our extensive personal litigation experience includes:
Estate litigation, including family provision claims

Elder abuse claims

Claims about the misuse of powers of attorney

Defamation

Applications for guardianship and financial management orders

Discrimination

Neighbour disputes and disputes with local councils

Bankruptcy applications
Our promise to you
We promise to work with you to achieve the best possible solution:
We'll use our knowledge and experience to map your options
We'll assess any risks and provide you with detailed advice about what they are, how they may impact you and how to manage them
We'll be as transparent as possible in all our communications with you, especially regarding our costs.
It's our duty to give you all the information you need to make an informed legal choice. It's something we take very seriously.
Contact us for an obligation-free discussion about your legal dispute.
Find out more
Read on to find out more about our litigation services.