2019---03---27---Pigott-Stinson---Homepage_02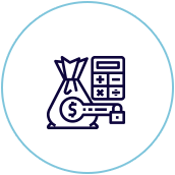 Solicitor fees and other legal expenses
Whether you're operating a business or in need of some personal legal advice, consulting a lawyer can be a significant step, usually because of something major in your business or your personal life.
What you need more than anything else is some certainty about solicitor fees and other legal expenses.
Our approach to legal fees
We want you to have as much assurance as possible about your legal fees. It's challenging to budget for legal costs if you're surprised by hidden expenses.
Above all else, we strive to deliver excellent customer service through transparency about our legal costs.
We'll tell you up-front about what we think your matter will cost. Depending on the issue, we'll either charge on a fixed-fee or a time-costed basis.
Fixed-fee services
Where we offer a fixed-fee service, we'll fix your fees at the beginning of your matter. In other words, you know what you'll pay, right from the start. Sometimes, our fixed-fee rates may be subject to terms, conditions or exclusions. We'll tell you about these in writing at the beginning of your matter.
We offer fixed-fees for many services in the following legal areas:
Conveyancing

Standard wills

Powers of attorney

Some commercial matters
Time-costed services
Time-costed services are services charged at an hourly rate. Often, complex legal issues and litigation are time-costed.
Before we start work on your time-costed matter, we'll give you detailed information about who will be doing the work and their hourly rates. We'll also give you estimates about:
Total costs

Costs of each stage of the matter
It's important for you to budget for critical milestones, and to use this information to work out the best approach for you and your business. That's why we do our best to ensure the legal cost information is accurate.
Still uncertain? Get in touch with one of our partners for an obligation-free discussion about potential costs.
We'll take the guesswork out of legal costs