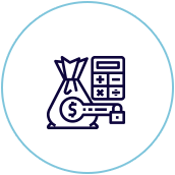 Our approach regarding legal fees is to be up front about what we think your matter will cost.
Depending on the type of matter, we either charge on a time-costed basis or a fixed fee basis.
For conveyancing, standard wills, powers of attorney and many commercial matters, we can charge a fixed fee, which means you know precisely what you will pay at the conclusion of the matter.
For complex matters or litigation, we generally charge on a time-costed basis. This means the solicitors who work on your matter charge an hourly rate, based on 6 minute units.
For those matters, we will tell you the hourly rate of the solicitors working on the matter and give you an estimate of the total costs of the matter, as well as an estimate of what each stage of the matter will cost for lengthy matters, so you are able to budget for key milestones in the matter.
We are also open to discussing payment plans where appropriate.
So if you are thinking of engaging us but are concerned about costs, or you simply want an idea of how much a particular matter might cost, do not hesitate to get in touch with us to talk about our fees.