2019---03---27---Pigott-Stinson---Homepage_02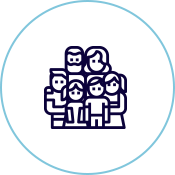 We know through our experience helping family law clients, just how stressful separating from a long-term partner is. We also know that uncertainty about the costs of a lawyer, if you need one, adds to that stress.
Where we can, we offer some fixed-price family law services. In other matters, we give you estimates both at the beginning, and throughout the process of helping you resolve your family law issues and concerns, of what you can expect your costs to be if those initial estimates change.
We offer fixed-price services for:
Initial appointments;

Divorce;

Simple applications for consent orders*; and

Some non-complex property matters with asset pools of less than $1.5M**.
For other non-complex matters where the combined assets are less than $1.5M, we offer some limited fixed-price services, and time-based costing for other aspects of that work.
Where we need to approach a Court to help you resolve your family law concerns, or where your matter has complexities, our costs are charged as time-based billing, reflecting the time we spend working to resolve your matter.
Our fixed-cost services are:
| | |
| --- | --- |
| Initial Consultation – 1 ½ hour appointment with an Accredited Specialist, and advice summary letter | $850 (incl. GST) |
| Divorce – Joint application/no children under 18 | $650 (incl. GST) |
| Divorce – Children under 18/complexities | $1300-1900 (incl. GST) |
| Simple Application For Consent Orders* | $3750 – 4750 (incl. GST) |
For all other matters, we provide an estimate of what we expect your costs may be after an initial appointment and will discuss with you if a fixed-fee option for some or any part of that work is available in your circumstances.
*Exclusions apply. Subject to confirmation following initial consultation appointment. Excludes Court filing and disbursement costs such as postage and service.
** Limited to property matters only, where there are no business or other expert valuations required, and no complexities such as but not limited to third-party interests, creditors and/or bankruptcy, commercial interests, trusts, concurrent proceedings, complex interim issues, offshore assets or other complicating factors that require expert advice or that appear likely to result in a need for extensive negotiations or exchanges of financial disclosure documents with the other parties. Excludes Court filing and disbursement costs.