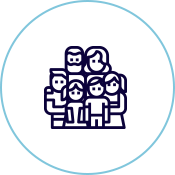 Family & Divorce Lawyers in Sydney
Supporting you through challenging times
Regardless of your age or stage of life, family law issues are never easy. You need to make crucial decisions about your children, finances and even your business and commercial interests. All at a time of high stress. That's why it's important to find an expert lawyer who listens to what you want, knows the law, and understands your needs.
We can help.
Acting for family law clients from all backgrounds, we understand how to help with more complex matters that may involve professional services, business interests and larger asset pools. Like many clients, you may seek our advice at important times, such as when:
You're trying to decide whether to separate from your partner and want to better understand legal rights and obligations about parenting, property, or child support requirements

You've decided to separate and are putting in place parenting arrangements, or you're looking to start the more formal process of separating your financial affairs

There's an urgent situation concerning finances, or a child
When you engage us as your family and divorce lawyers, you'll get straightforward advice about your:
Entitlements

Responsibilities

Options

Legal costs

Alternative ways to resolve disputes
We offer professional, bespoke services from our skilled lawyers who are accessible, responsive and contactable. Every family situation is different, so we'll work with you for a result that meets your needs and your budget.
Celia Oosterhoff has worked exclusively in family law since 2002, and leads our family law section. As an Accredited Specialist in Family Law, Celia is respected by her peers for her in-depth knowledge, her commitment to supporting her clients, and her approachability.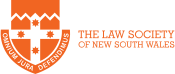 Specialist advice in all areas of family and divorce law
Our skills are finely tuned in all aspects of family and divorce law, including protecting your financial position at the beginning of a relationship, sorting out an asset split at the end of a relationship or working out parenting arrangements. Our services include:
Property division

Parenting arrangements and child support

Binding financial agreements (including pre-nuptial agreements)

Spousal maintenance

International family law issues

Collaborative law and dispute resolution

De facto relationship advice

Family violence issues

Divorce

Divorce applications
Complete solutions for your family law needs
Our family and divorce lawyers in Sydney focus on tailoring realistic solutions that match your goals. We :
Listen to what you need
Help you understand your options
Give you clear advice in plain English
Minimise the stress and uncertainty
Guide you through the process
Our approach is to focus on a clear path to resolution.
Many issues under the Family Law Act involve other areas of law. Sometimes, family lawyers have no choice but to refer their clients to lawyers in other firms for help, because they don't have the expertise to advise their clients.
We're different.
We offer a range of commercial and personal legal services, so that when you become our family law client, you get access to lawyers who are experts in other fields. For complex matters, we can offer you a seamless service which reduces your costs and promotes convenience. Although many things have changed since we opened our doors, we have a long history of providing tailored, high-level personal service. That tradition continues.
If your family law matter needs assistance from a lawyer in another legal area, we offer the following services:
We have in-house expertise on hand, ready to support you.
Every situation is different
Because family law and divorce situations are never the same, legal and non-legal solutions should be different for each client. Your circumstances need special consideration to make sure you're financially looked after, and proper arrangements are in place for your children.
We will work with you to deliver practical advice and tailored options to suit your needs and budget.
Quick action for urgent matters
Understanding what to do and when to do it can make a big difference to resolving your family law issues. For example, if your relationship breaks down, you may need to:
Act quickly to protect your property from being sold

Stop your former partner from wasting assets or sending money abroad

Ensure your children aren't taken overseas or interstate without your agreement
If you need urgent legal assistance, contact us immediately. We can help get things back on track.
Where possible, we offer fixed-cost services for certain family law matters. In other matters, we give you estimates both at the beginning, and throughout the process of helping you to resolve your family law issues and concerns, of what you can expect your costs to be if those initial estimates change.
 You can find out more about our fixed-cost family law services here
Need specialist family and divorce lawyers in Sydney?